Free Estimates. Unlimited Potential. Only the Best for your Next Remodeling Project.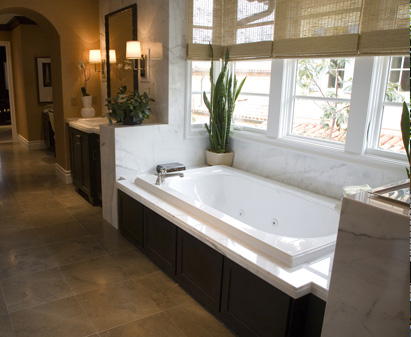 A remodeling project can be one of the more exciting and overwhelming experiences in a homeowner's life. The excitement stems from the fact that you can finally rid yourself of having to get ready for work each morning in the tiniest and non-functional bathroom imaginable, or you can finally have that outdoor patio to host all those holiday parties with friends and family. Regardless of what project you need help with, the potential is unlimited.
But where do you start? Ah, that can be the overwhelming part since you probably have a ton of ideas running around in your head. That's where McBride Construction Services steps in. With one no-hassle consultation, we can help you zero in on what you really want and show you how we can turn those ideas into a reality.
Our remodeling services include, but are not limited to:
Custom and Remodeled Kitchens
Your kitchen should represent your style just as much as it should represent your needs – right down to the very last doorknob. McBride Repair & Remodel can plan and design to match the existing layout and measurements of the space, or offer solutions to expand and reimagine. Got an idea that is a tad off the beaten path? Do you simply need to renovate old and outdated amenities?
Cabinets
Countertops
Custom Islands
Pantry and Doors
Build Outs
New Construction
Windows
Painting
Tile and Grout
Extra Shelving
Inspired Bathrooms
Everyone wants that beautiful bath retreat. If nothing else, homeowners want a space that is functional and gives them all the space they need to get ready for work each day. We've got great design ideas to match almost every need, and we're agile enough to handle whatever ideas or design needs you may have. We work with master bathrooms, guest bathrooms, and powder rooms, and we value our work highly.
Cabinets
Faucets
Countertops and Sinks
Custom Showers
Plumbing
Tile and Flooring
Build-Outs
New Construction
Painting
Space-saving Strategies
Room Additions and More
There is really no limit to what we can do when a customer needs us. One look at the list below, and it's clear we handle everything from expanding living spaces to outdoor jobs and smaller handyman work that can be completed in a matter of 30 minutes to an hour. We really do have you covered from A to Z. Give us a call today.
Carpentry
Carpet Remove/Install
Fencing
Screen Repair
Dead Bolts Installed
Lighting
Ceiling Fan Installation
Furnace Repair
Hauling & Debris Removal
Caulking
Appliance Installation
Curtains Hung
Weather Stripping
Furniture Assembly
Fireplace/Hearth Redesigns
Bookcases
Bonus Rooms
Swing Sets
Drywall
Shower Doors
Don't see a service on here or unsure if we handle a particular remodeling project? With a quick phone call, we can answer that question, including referring you over to someone who can help you. We take pride in all our work, and the end result is to complete the project and make it look like it was always a part of your home.
"Professional & courteous! They put a door in our closet to give us access to our attic. They also floored in our entire attic. Attention to detail was amazing! Did such a great job that I'm hiring them to put a gate on our fence next week."Kent A. - Denton, TX